"The strongest oak tree of the forest is not the one that is protected from the storm and hidden from the sun. It's the one that stands in the open where it is compelled to struggle for its existence against the winds and rains and the scorching sun."
- Napoleon Hill
A friend told me he started noticing sometime in the last 6 months how ads seemed to be following him around while he surfed the interwebs. I didn't think much of it till I noticed the same thing. I then read this article about retargetting ads that follow you and suddenly things became clear. Yes, online ads are following you. Now you know.
Here's what I'm talking about:
Say you go to a website that sells "lamps" because you know, you have this void in that corner of your bachelor pad that could use some more light. You go to a lamp website and do some window shopping.  You get distracted because you get a text from your homie that Strasburg just got his 14th strikeout and you leave the page and check out ESPN. Low and behold there is a "lamp" ad in that familiar spot high and to the right. Continue reading »
I started doing something about a year ago that really has helped me. I started setting up Google Alerts for a bunch of things.
You can think of Google Alerts like a continuous search for a specific keyword (your choosing) and the results get sent to you automatically via email.
Google allows you to set up lots of these types of searches (up to 1,000) and it can be really useful. And if you're worried about information overload, don't worry because Google allows you to manage how many and how often these alerts get sent to you.
I also like Google Alerts because it's a simple yet powerful tool that is free to use and doesn't require that you have a gmail account. Continue reading »
There are those of us who are always about to live. We are waiting until things change, until there is more time, until we are less tired, until we get a promotion, until we settle down – until, until, until. It always seems as if there is some major event that must occur in our lives before we begin living.
- George Sheehan
How many opportunities come up in life to search for buried treasure?  Not many, but your opportunity can begin at www.hideacase.com.
From 1967-1991 Canadian Club hid 25 cases of whisky in remote locations around the world from the Great Barrier Reef of Australia to the North Pole and released clues, through a series of legendary ads as to where these cases were hidden for those daring enough to go looking
People went out in droves searching for the cases and some were found in places like Venezuela, Mt. Kilimanjaro and Death Valley - there are still some waiting to be discovered
There are still 9 cases waiting to be discovered and clues can be found at www.hideacase.com. Nearly 40 years from its debut, Canadian Club is reviving the campaign with a digital twist for the 21st century.  Instead of print ads, clues will come in the form of online challenges, games and clues where you will have to use your creativity, brain power and speed to collect points to move to the next round.
Details on how to enter the contest can be found when checking out HideACase.com.
Drive: The surprising truth about what motivates us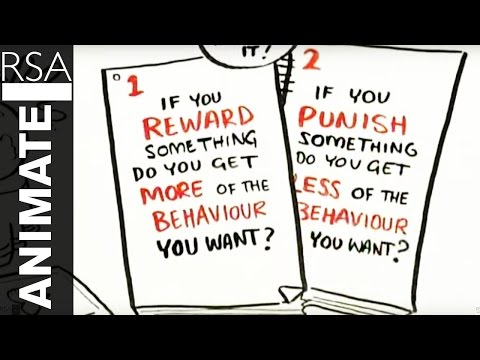 When I run, I like to listen to songs that get me pumped up. I can be dead tired, but if I hear one of my power songs, it makes getting through a tough run that much easier.
I generally use my iPod Shuffle for exercise, but was interested enough to try Sony's new portable MP3 player NWZ-W252 because it's wireless, lightweight….. and well because Sony gave me one to try out (what's better than that).
The Good
It's wireless. I can't underscore how nice it is not to have to fiddle with wires. It's just easier. No more running the wires under your shirt or untangling sweaty ear buds.
It's lightweight. Wearing the NWZ-W252 is very easy. After a while I didn't even notice I had them on. Continue reading »
The NBA Playoffs are in full swing and they've been airing these great commercials (see below). I'm lovin one in particular about "Staying Focused."
Men usually get a bum rap from women for not being able to multi-task. Even if that is true, is it a bad thing?
Don't get me wrong I'm just as guilty of having Gmail, Facebook, Twitter, Outlook, and Excel open all at the same time and toggling back and forth like a pin-ball. But I know when I really want to or have to get something done I need to resist all the evil time sucks of the Internet and just plow through. Continue reading »
21Men is having a pretty damn good spring sale right now.
And if you've never heard of 21Men, it's probably because they just changed their name. Last month, Forever 21, Inc. re-launched their men's wear under the name 21MEN, replacing their existing Heritage 1981 men's category. 21MEN provides men with fresh, fast fashion at affordable prices.
The line is already available for purchase in select stores nationwide and will have its own section online at Forever21.com/21MEN. The new men's line encompasses the eclectic nature and diverse style of Forever 21, with the same quality and attention to detail that loyal consumers have grown to expect from the brand.
21MEN offers a full assortment of apparel, including graphic and licensed tees, knit tops, sweaters, woven shirts, hoodies, denim, pants, shorts, outerwear, hats, sunglasses, ties, and bags for men, with prices ranging from $5.90 for sunglasses up to $32.90 for jackets.  New items will be available in select stores and online daily.
To see their latest, check out : Forever21.com/21Men
There is a lot of stuff to watch on TV and even more on the interwebs, but if you haven't checked out HBO's How to Make it in America, then here's your late pass.
How to Make it America is about two twentysomethings trying to make it in the ultra competitive New York fashion scene. It's basically just two guys on their hustle.  It also happens to be some of the same players involved with that little hit series we know as Entourage. If you somehow got free HBO like everyone else seemed to have received in the last 12 months from your cable provider or if you actually pay for it, then this is definitely worth a look.
And if you're already a fan of the show, let us know in the comments.
VoteYesOrNo.com just posted results of their Love Survey.
Over 50,000 votes have been cast on VoteYesOrNo.com since launch, the results are in.
29% YES – 71% NO
"

It certainly makes u wonder why she hasn't found someone.. especially if she is hot" says slick.
24% YES – 76% NO
"

No. It just factors into the decision making process but not a deal breaker. After each fantastic and witty joke I said, it would be destroyed by an awful cackle. Love would have to be strong" says holdenkings.
"Hell to the no. As long as you don't have any intentions of wanting to date that person, you're all good. =)" says sharebare.
In December, the good folks over at Blank Label invited me to try one of their custom men's dress shirts.
Blank Label is a Boston-based startup that allows its customers to create their own custom dress shirts online.
I went ahead and used their online custom shirt creator and waited for my shirt in the mail. Now that I've worn the shirt a couple times now, here are my thoughts.
Overall, I'd say Blank-Label is really on to something here. They've created a nicely designed site which allows any Joe Shmo like me to easily create a custom dress shirt online. And I've got to hand it to them, the shirt fits almost perfect. It fits exactly the same if not better than the shirt I bought at Cafe Coton off the rack and had taken in at the local tailor. The difference though was that with Blank Label, I never left my apartment. Continue reading »