I've always liked websites that place emphasis on the visuals. With PicClick's "visual search" you get that and then some.
What PicClick does is aggregate multiple sites content (eBay, Amazon, Etsy, PlentyOfFish, etc.) and presents results in a dead simple way that makes searching for products, recipes, and even a date, easier.
Sure you can already do similar searches in each of the respective sites listed above, but most of those search results are cluttered and wonky. They bog the whole searching process down with lots of text and poor navigation. Continue reading »
I've missed more than 9,000 shots in my career. I've lost almost 300 games. 26 times, I've been trusted to take the game winning shot and missed. I've failed over and over and over again in my life. And that is why I succeed.

-Michael Jordan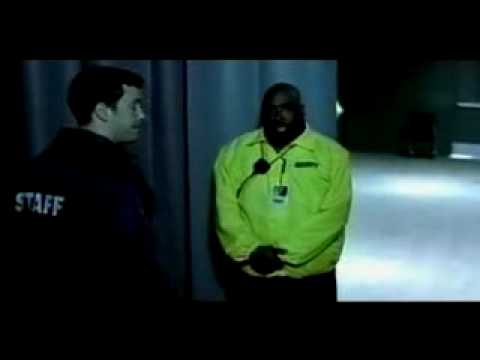 If you already consume a lot of online content like videos, photos, television shows, movies and games on your laptop, you might as well use your huge big screen HDTV as a monitor. Howcast, one of our favorite how-to sites on the web, has put together a very straightforward and useful video on how to connect your laptop to your television. Continue reading »
Whenever I look at pieces I've kept in my wardrobe for 10 or 15+ years, the universal thread has always been the overall quality of materials and workmanship.
With California-based Hlaska (a play on the words Hawaii and Alaska), you get that sense, the feeling you're buying a piece you'll actually keep for a long time. Their wallets, bags, and menswear set them apart because they come from a place uniquely inspired and thoughtfully designed with just the right amount of science and industrial influence.
In this Style Spotlight, we take a look at some Hlaska products we've singled out. Continue reading »
If you've missed out on AMC's series Mad Men the past few years, consider this your late pass— you're truly missing out on one of the best series on all of television.
Mad Men Season 4, premieres July 25th, Sunday 10/9c.
Sure Mad Men has won critical acclaim by winning nine Emmys, 4 Golden Globes, and was the first basic cable series to win the Emmy for Outstanding Drama Series (2008 & 2009). But who cares about all that award stuff, it's just a damn good show which is visually rich and delivers on complex characters we end up caring about.
Maybe it's because he exudes calm under pressure, often gives in to his inner desires for other women, is the most dapper looking man on television, or because he is as much flawed by his tormenting past as he is brilliant in his working career, but whatever the case the show's main character, Don Draper (Jon Hamm) exemplifies a character which draws us in.
Driving, especially during the summer months can take a toll on your wallet. Make sure you're getting the most out of your fuel economy and ensure your car is in tip top shape using Fuelly.
Fuelly helps you track your gas mileage overtime and allows you to compare it to other people who have the same car. If you notice a dip in economy it could mean it's time for service. You can save a considerable amount of money over the life of your vehicle just by monitoring your auto's fuel economy. Continue reading »
I've been wearing Dockers since high school when I used to steal (read borrow) them from my grandfather's stash.  He pretty much had every color and style they made.  I never saw him wear jeans–he always had on those nicer type trousers or Dockers.
My grandfather was a little old school so all his Dockers had pleats and were cuffed at the bottom.  When I would wear them, my friend (Bob K.) would say, "Why you wearing old man pants?"  I didn't care and shook the teasing because I felt good in them. Continue reading »
"Of all the people I have ever known, those who have pursued their dreams and failed have lived a much more fulfilling life than those who have put their dreams on a shelf for fear of failure."

~Author Unknown
Your windows registry is like central command for your windows operating system. It keeps a history of everything that has been installed on the computer, user information and even system item information on fonts. Many times when your computer starts to slow, crash or freeze, registry errors can be the culprit.
The Sony VAIO laptop I received 3 years ago no longer runs as smooth or as fast as it used to. Some people buy new computers, but I know I can eek out another year or so using it before I submit to my inner voice telling me to buy something new and shiny.  I went ahead and tested freeware by Glary Utilities to help with my registry errors and was happy with the results.
It's summer and I'm always looking to travel. Kayak, the site which lets you compare hundreds of travel websites at once, has a nifty little map based tool which helps answer the question, "Where can I fly for how much?"
Just set your city you will be flying out from and let Kayak show you all the destinations you can fly to and for how much. If you're on a strict budget and want to spend only a specific amount just adjust their price slider to your sweet spot and see where your budget can take you. Continue reading »
AMC's critically acclaimed MadMen is set to premiere it's 4th season at the end of this month. And with that they've launched a very cool site which allows you to MadMen Yourself.
You can create a customized version of your MadMen self complete with all the refinement and sophisticated elements of the show. Choose from an assortment of MadMen themes and customize everything from your clothes, drinks, and ties. Once you're done creating, you can download the images and use them on your Twitter or Facebook profiles. Continue reading »
Moving can be such a pain sometimes. When I moved out of my apartment earlier this year, I was reminded just how grueling this process can be.
Whether you're looking for a new apartment to rent or home to buy, you know that location, location, location is key. During my move, I found some helpful websites that made my new apartment search and decision making process a little easier.
Rentometer
Are you paying too much for rent? Let Rentometer tell you if the rent you'll be paying is high, fair, or below market rates. Find out how your rental compares to other local properties in the area. This might also be a great negotiation tool to have in your back pocket when you negotiate the final terms of your lease. Continue reading »