Super Bowl XLVII is here and with that comes our prediction for the big game – 49ers 28 Ravens 24.
To help us with our prediction, Crown Royal had Playmate Jessa stuff a camo care package for U.S. troops overseas during the Playboy Party presented by Crown Royal, Friday, Feb. 1, 2013, in New Orleans. The packages will be shipped as part of the Crown Royal Heroes Project – an ongoing program aimed at honoring American soldiers who protect our freedoms every day.
Photo credit – AP on behalf of Crown Royal
Guinness is helping everyone get in the holiday spirit by having British 'electro folk' musician James Yuill perform a rendition of the classic holiday carol "Jingle Bells" on some pints.
If you're feeling brave, folks can check out the Guinness Facebook FanPage and follow the really easy instructions to try out "Jingle Pints" themselves.
And oh yeah remember to mind your P's and Q's…drink responsibly this holiday season.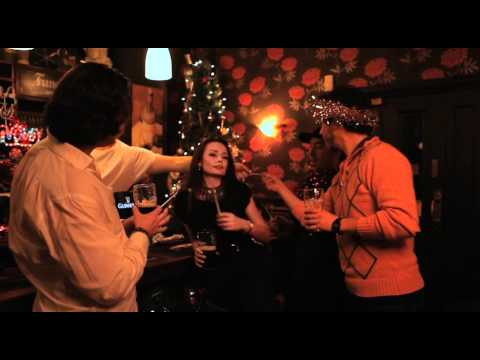 Do you use free WiFi at coffee shops like Starbucks? Two words: Be careful!
There is a new Firefox extension called FireSheep, developed by Eric Butler, that is making many people a little nervous. The free FireSheep extension employs a packet sniffer which lets the user steal unencrypted cookies from popular websites like Twitter or Facebook as the cookies are being sent over WiFi. The extension shows all the found identities on a sidebar in the browser and allows the user to immediately double click on your account identity and use it as if they were you.
Although the extension was supposedly created as a demonstration of the flaws in current Internet security, many are crying foul. Firefox is not blacklisting this add-on though as it does allow one to test their system for vulnerabilities.
What is FireSheep?

When logging into a website you usually start by submitting your username and password. The server then checks to see if an account matching this information exists and if so, replies back to you with a "cookie" which is used by your browser for all subsequent requests.

It's extremely common for websites to protect your password by encrypting the initial login, but surprisingly uncommon for websites to encrypt everything else. This leaves the cookie (and the user) vulnerable. HTTP session hijacking (sometimes called "sidejacking") is when an attacker gets a hold of a user's cookie, allowing them to do anything the user can do on a particular website. On an open wireless network, cookies are basically shouted through the air, making these attacks extremely easy. -codebutler
Have you ever wanted to go out and not have to bring your wallet with you? Wouldn't it be just swell if you could just bring only your cell phone?
With The Minimalist 4 for iPhone 4 by TRTL BOT, you can do just that.  The iPhone 4 case is convenient and allows you to carry up to 3 cards while securing and protecting your cell phone. And the best part–it's made from recycled plastic (take that Captain Planet!).

Wallet replacement iPhone 4 case made from recycled plastic
· Combines the versatility of a money holder and the protection of a case
· Holds up to 3 ID/Credit Cards
· Made in the USA
BUY "The Minimalist 4″ Card Clip Case for iPhone 4 (Black) by TRTL BOT

Continue reading »
Officially launched earlier this year, 21Men (formerly Heritage 1981) has been showing up more and more on the radars of style conscious guys looking for fast fashion at affordable prices.
When it comes to personal style, you've heard us talk about starting out with the wardrobe essentials, and then mixing in pieces to spice things up. 21Men is a great place to shop for doing just that. They offer an array of styles that can help you update your wardrobe from season to season. Their price points are reasonable and affords you the opportunity to try many different looks without burning a hole in your wallet.
21Men's fall collection has a great assortment of sweaters, hoodies, knit tops, outerwear and accessories to keep your wardrobe looking fresh as we head into the end of the year. You'll find lots of striped and solid color cardigans as well classic v-neck sweaters which also work well when used as layering pieces.
Through the years, I've noticed when women's stores (think Express) expand to have their own line for men, the clothes have a tendency to be high on the douche bag meter. It's like they just made the men's line with the fabric scraps from the women's line. But its somehow not like that with 21Men. Although it's in lock step with Forever 21 in terms of value and trend, it's still unique in it's own way. The collection is able to still fit right in that sweet spot because it's slightly forward, yet still approachable (just the way we like it).
So the next time your girlfriend asks you to go inside a Forever 21 with her, don't just wait outside playing with your iPhone. Go inside and you just might be amazed with all the great menswear pieces they have for you to update your fall wardrobe.
Check out: http://www.forever21.com/21men/
21Men

The new 21Men's line encompasses the eclectic nature and diverse style of Forever 21, with the same quality and attention to detail that loyal consumers have grown to expect from the brand.

21MEN offers a full assortment of apparel, including graphic and licensed tees, knit tops, sweaters, woven shirts, hoodies, denim, pants, shorts, outerwear, hats, sunglasses, ties, and bags for men, with prices ranging from $5.90 for sunglasses up to $32.90 for jackets.  New items are available in select stores and online daily. 21MEN provides men of all ages with fresh, fast fashion at affordable prices, mirroring the current Forever 21 line in value and trend.
I've written about how much I like Toronto-based Dunning Sportswear before here and the clothier aimed at sportswear for athletes is at it again.
Now that we're right in the pocket of Fall, it's time to check out Dunning's Next to Skin (NTS) Series.
The Next to Skin (NTS) Series was the result of 18 months of development. Dunning has combined Merino wool with COOLMAX, polyester and spandex, and the result is a proprietary fabric blend that breathes, stretches, and helps you manage moisture. These pieces are designed to keep you warm in cold weather and cool in hot weather. It's no wonder that Dunning is the preferred brand of Ironman world champion Craig Alexander (pictured).
I've been wearing a Dunning LS Crew shirt ($78) from the NTS series for a couple months now. The fit is so spot on that it almost feels custom. And even after a few spin cycles in the washer, the fabric still feels like new. Continue reading »
Earlier this year, I purchased a Certified Used 2007 Honda Accord and just wanted to share some tips and resources I used to get a fair price on a used car.
First things first, I'll admit I am not a car guy. Sure I've changed my own oil a few times and replaced the rear brake lights, but that's pretty much it. But even though I'm not a DIY car guy, I do like to save money. If you're buying a used car, here are a few tips and resources that will help you get a fair price.
CarComplaints
Just like the quality of wine or sports teams vary from year to year, so do cars. Check out CarComplaints to see what car owners are complaining about. This was actually one of the considerations of why I chose a 2007 Accord vs. a 2008. The 2007 listed only 30 complaints about its brakes while the 2008 had over 1,000 complaints.
Dealership websites, Craigslist, and AutoTrader
This is a no brainer, but checking Craigslist and AutoTrader is a good way just to get an initial sense of what sellers (private and dealers) are offering their cars for. Then check out dealership websites in your area to see their inventory. Keep in mind the websites sometimes don't have all the cars on the site. Some of the cars might already be sold so check in advance before driving down there. Continue reading »
When making important decisions in life, it's sometimes hard to know which path to choose.
Jeff Bezos (Founder of Amazon) offers a simple piece of advice for anyone making an important decision. He calls it the "regret minimization framework" but basically it's a certain way to think about or frame up decisions so as to minimize regrets.
I've always enjoyed listening to Jeff Bezos in interviews talking about how he built Amazon. And after seeing this short clip, it makes me think of where I can or have applied this advice.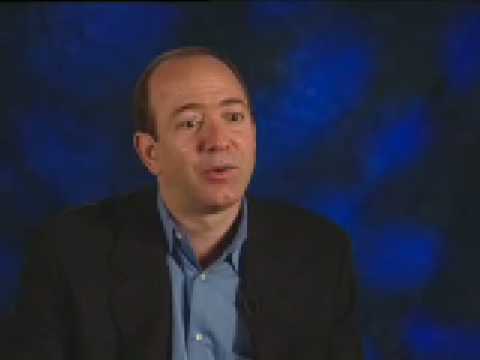 Moving in with roommates can be a great experience if everyone is on the same page. It usually makes your rent more affordable, you get to meet more peeps, and possibly make good friends in the process.
But of course that doesn't always happen right? We've all heard the horror stories of passive aggressive roommates or the kind that eat everything in the pantry and never buy stuff to replenish it. Those types of roommates just suck. Sure everyone is nice in the beginning when you start living together, but it doesn't take long to find out that the new roomie (who you thought was so cool and laid back), is actually a slob who never washes dishes and eats all of your Ben & Jerry's Cherry Vanilla ice cream without asking.
Luckily now there's a new website called EasyRoomin that aims to simplify shared living by helping roommates track expenses, assign chores, make lists of possessions, and more. Continue reading »
When it comes to underwear, you may fall into either the "I don't care as long as it's clean" or the "I don't mind paying a little more for performance" group.
Here are two options I came across recently that make sense no matter which camp you're in. Oh and if you're in the commando camp, then stop reading here.
Manpacks
Manpacks is a subscription based service which ships you brand new socks, underwear, and t-shirts every 3-months (think Netflix for skivvies). The site offers a variety of familiar brands (Hanes, Champion, American Apparel, Calvin Klein) and let's you customize your orders the way you want them.
Launched in January of this year, Manpacks hopes to help you free up…"more time to build empires, climb mountains, slay dragons…to achieve the goals you aspire to."
Known for their affordable men's fast fashion, 21Men, just launched a shoe line last Friday.
21Men shoes remind me of old school low-profile Vans or Converse All-Stars. They have a classic look and feel to them and come at a price point right in that can't-miss sweet spot ($14.90-16.90). Grab a pair (or two) before they sell out.
Free Shipping is valid on orders over $40. Valid 7/19/10 – 8/13/10. Use code STANDOUT at checkout. Applies to standard shipping only within United States and Canada. Doesn't apply to international regions outside of United States and Canada. Valid online only.
Classic Canvas Sneakers
$14.90
These classic sneakers have a lace-up front and 21MEN logo tab side. Featuring dyed to match seams and a single striped trim. Comes in Black & Indigo (shown). Upper: 92% cotton, 8% rayon; insole: 99% cotton, 1% polyester; outsole: 100% rubber Continue reading »
I've always liked websites that place emphasis on the visuals. With PicClick's "visual search" you get that and then some.
What PicClick does is aggregate multiple sites content (eBay, Amazon, Etsy, PlentyOfFish, etc.) and presents results in a dead simple way that makes searching for products, recipes, and even a date, easier.
Sure you can already do similar searches in each of the respective sites listed above, but most of those search results are cluttered and wonky. They bog the whole searching process down with lots of text and poor navigation. Continue reading »